We're very happy to announce that we will be attending our first RIPE meeting (RIPE 77) on October 15th 2018. It'll be good to hear from other businesses in the region and meet some new faces!
If you spot our Managing Director, Keith Rogers, please say hello! He'll hopefully be wearing a branded t-shirt and a name tag so shouldn't be too difficult to spot.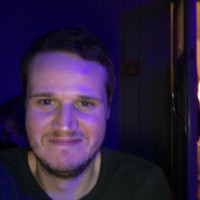 What is a RIPE meeting?
A RIPE meeting is a 5 day event where internet service providers, network operators and anyone else from around the world gather to discuss policies and procedures used by the RIPE NCC, participate in working group sessions and share experiences. The meeting is open for anyone to attend, please see here.
What does RIPE do?
RIPE is an independent, not-for-profit membership organisation that supports the infrastructure of the Internet through technical coordination in their service region (Europe, the Middle East and parts of Central Asia). They act as the RIR or Regional Internet Registry providing Internet resources such as IP addresses (IPv4 and IPv6) and AS numbers to members in the service region. As such, members tend to be comprised of Internet service providers (ISPs), telecommunication companies and large organisations. You can find out more about them by following this link.
Finally, we look forward to meeting you on the 15th of October.